Glasswing & partners inaugurate the Nucleo LabHub building for Salvadoran youth
Published on April 12, 2023 by Glasswing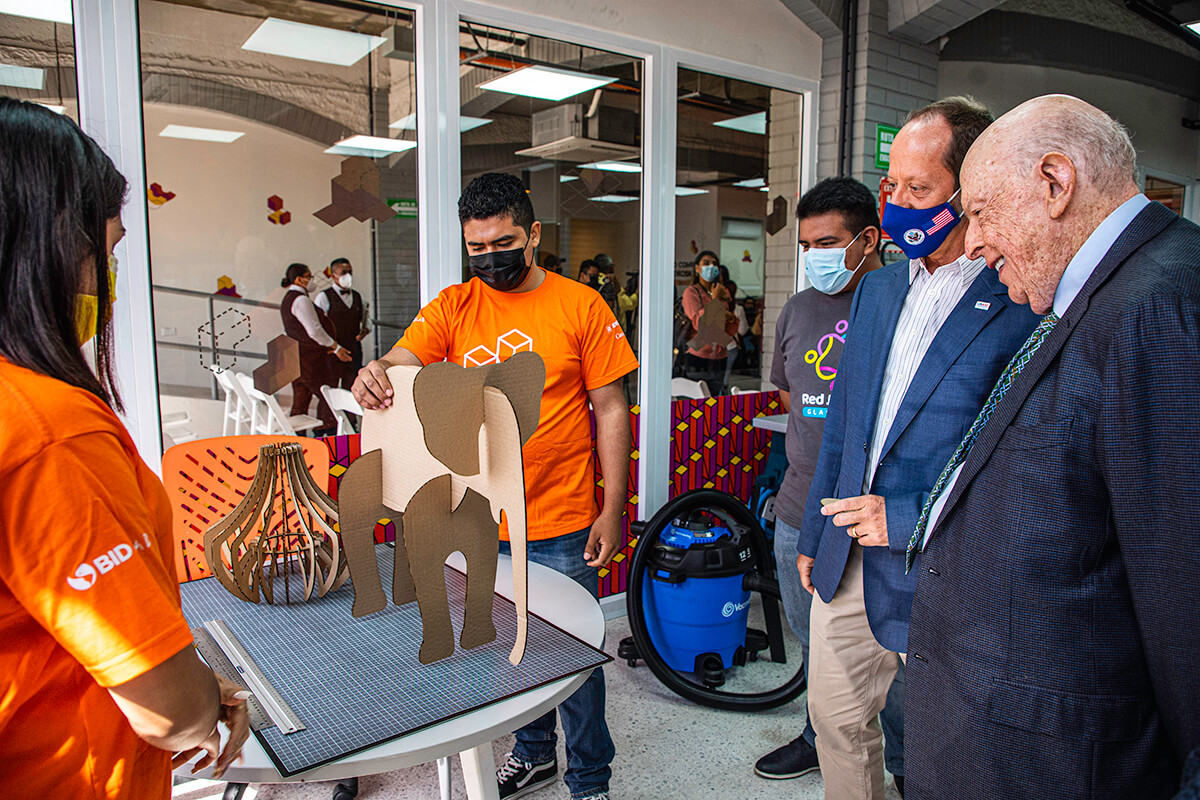 Glasswing International, the Henriquez Foundation, USAID and the Howard G. Buffett Foundation inaugurated the Nucleo LabHub building this week in the center of San Salvador. The Nucleo Labhub is a center for youth development that seeks to develop the potential of young people through programs that teach social and life skills, employability, entrepreneurship and innovation.
The building is home to a digital manufacturing laboratory with a 3D printing area and a laser cutter open to the public free of charge, Glasswing employability and entrepreneurship program headquarters with a playroom and a lactation room for nursing mothers, meeting rooms and open spaces for young people to congregate. In addition, Glasswing's Formando Profesionales (Training Professionals) program will be hosted in the building, as well as the Cuscatlán Makers community, which will help youth strengthen their skills in STEM topics.
The Nucleo LabHub, which is managed by Glasswing, has been operating for a few months. 82 participants from the first cohort are graduating this week, including 33 from the work program, 36 from the study program and 13 from the entrepreneurship program. The goal is to support more than 500 people through the different programs in the next year.