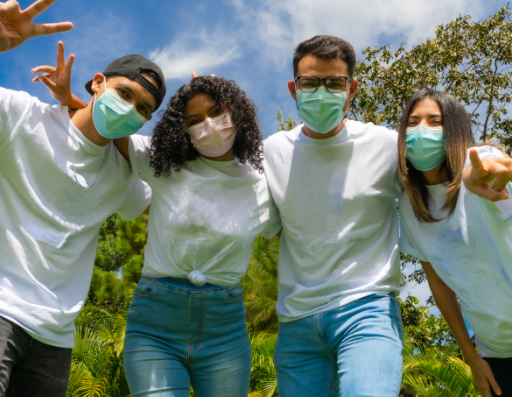 Youth Impact Leaders
Jóvenes Líderes de Impacto (Youth Impact Leaders), is a service learning initiative originally funded with exclusive support from The Howard G. Buffett Foundation. Launched in partnership with Glasswing and implemented with other local organizations, this program aims to build hope and enhance rooting and community pride by harnessing the power of youth in the region to effect positive change in their own communities. The program offers young people between the ages 15 and 22, experience through a placement – and first work experience, a monthly stipend for six months, and a parallel learning program that strengthens their life skills for an additional six months that strengthen their professional, financial and life skills. All of this, while participants actively carry out responsibilities in tackling the biggest issues facing their communities. These 'first job' placements within organizations dedicated to social impact, provide participants with practical experience that enables them to develop skills and become agents of change. They become part of a movement to build a safer and more prosperous Central America.
Young people in Guatemala, Honduras and El Salvador face unprecedented challenges due to the effects of violence, family disintegration, the impact of climate change, poverty and the consequences of the COVID-19 pandemic, as well as an ongoing lack of economic opportunities. The program provides participants with a life-changing 'service learning' experience, through which they learn to believe in themselves as agents of change, while enhancing key skills that enable them to thrive. Thousands of participants – young women and men – join local community organizations, public schools and clinics, environmental groups, municipalities, and other entities in making a difference.
The program works with and empowers local NGO partners in each country that also receive training and support throughout the implementation of the initiative. Local NGOs are the part of the backbone of many Central American communities, and their strength and resilience ensures future success for those that live there. Coupled with the recruitment and mobilization of thousands of community service leaders, the Jóvenes Líderes de Impacto initiative is a catalyst for hope, pride, youth agency, and community investment. Glasswing is working with the Partnership for Central America, the private sector and local governments to expand the impact of the program.
In June 2022, Vice President Kamala Harris announced the Central American Service Corps, a $50 million initiative administered by USAID which will provide young people in El Salvador, Guatemala, and Honduras with paid community service opportunities, mentorship, and a path to future employment. The initiative, which builds on Glasswing International's Jóvenes Líderes de Impacto, is in support of the U.S. Strategy to Address the Root Causes of Migration in northern Central America, which the Vice President launched in July 2021.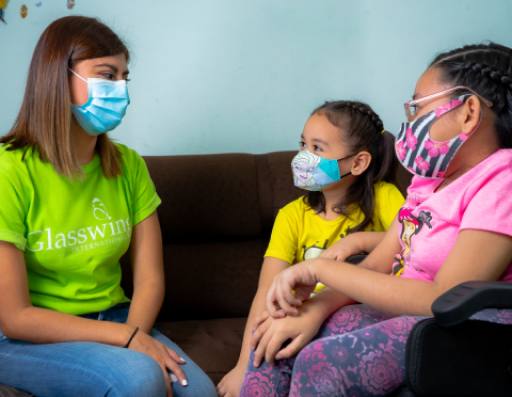 Responding to Crisis
COVID-19 combined with more recurrent disasters as a consequence of climate change have contributed to two years of school closures, creating one of the biggest educational crises ever seen in Latin America. This initiative includes training for participants to provide learning support to their younger peers, to help mitigate the negative impacts of the pandemic, through reading circles, homework clubs and other activities to help children catch up and ensure they do not fall behind at a crucial point in their lives.
The Impact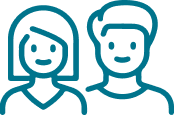 Empowered and Prepared Young Women and Men

Strengthened
Communities

Millions of Dollars in Community Investment

Stronger Local
NGOs
The Approach:
Preparing young Central Americans for job success

Participants develop comprehensive and transferable skills and learn about leadership, service, and community development.

Developing socio-emotional skills

Participants develop social skills, learn about emotional health and wellness, and receive emotional support throughout the program.

Creating financial stability

Participants receive a monthly stipend, as well as access to bank accounts and financial education.

Building stronger communities

Participants work with local organizations and volunteers on service projects that benefit their communities.

Changing the perception of young Central Americans

Community events engage participants as active agents in community development.

Providing alternatives to migration

Participants become more hopeful, rooted and proud of their communities, see how they can be change agents in their own environment, and aspire to achieve impact in their own countries.